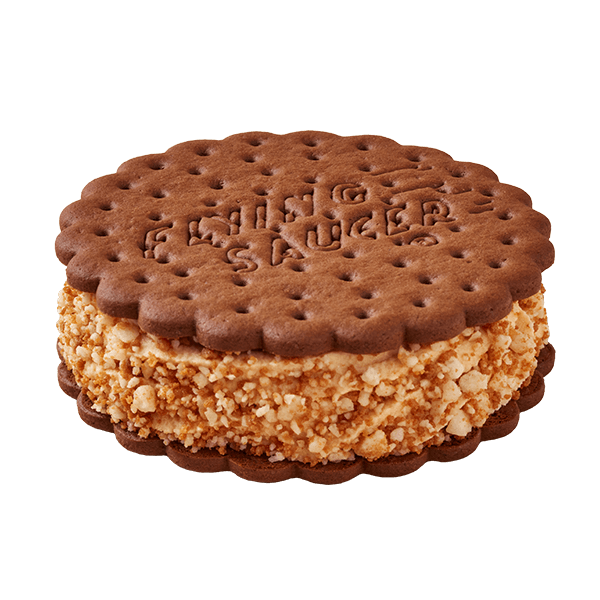 Cookie Butter Flying Saucer®
Take your winter wonderland with you.
It's Carvel's classic Flying Saucer chocolate cookies filled with Cookie Butter Soft Serve Ice Cream and rolled in crunchy Lotus Biscoff Cookie crumbles.
---
Dietary Considerations
Most Carvel® products contain milk and may contain eggs, peanuts, tree nuts, soy, or wheat. If you have a Food Allergy to any of these, please check with your doctor before consuming Carvel products.
---
TOP