Sorry! No Stores found in the area of .
Search again with another city, state or zip code.
*Because all of our cakes are handmade fresh in shoppe, customizations are limited for delivery. So, if you've got a very important occasion that deserves a very special cake, we suggest ordering online or at your local shoppe to take full advantage of our personalization options.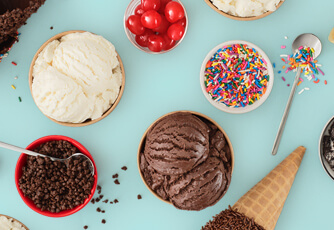 Order Through Us With $0 Delivery Fees!*
$0 Delivery Fee is available from 10/1/2023 - 12/31/2023 for participating locations via https://order.carvel.com/ while supplies last. Convenience Fee for delivery and Service Fee apply. Not valid with any other offer or reward, or third-party delivery. Other fees and taxes may apply; see checkout for details. Void where prohibited.
Frequently Asked Questions
What is available for delivery?

Just about everything. Whether you're craving classic soft serve ice cream, a shake or a sheet cake, we've got you covered.
Can I order ice cream cakes on delivery?

That's a big "yes." We deliver our cakes from a small round to Fudgie the Whale, even Cookie Puss. If you want to create something special (we can put almost anything in frosting), just click here to create a custom cake.
Will my ice cream melt?

Good question. We work with our partners to make sure you're getting the same great product you get in the shoppe. We make your order fresh in shoppe and ensure it makes it to you nice and cold.
Is delivery seasonal?

Nope. Order away. You can have Carvel delivered all year round.
How do I place an order for delivery?

Easy. Enter your zip code above and choose the delivery partner for your nearest shoppe. Load up on your favorite Carvel treats. Then place your order and wait for it to come to you. Boom. It's like magic.
How long does it take?

You want your ice cream ASAP. We can relate. Delivery varies for a variety of factors, like the partner or traffic, but you'll be notified of your estimated delivery time prior to confirming your order.
How much does it cost?

Prices do vary from shoppe to shoppe, but all prices are listed on each ordering page.
Is it available everywhere?

Not every shoppe offers delivery just yet, but new stores are added weekly. Keep checking back to see when your local Carvel is added.
Are there other ways to order Carvel?

We offer delivery through Uber Eats, Grubhub and DoorDash where available. We are adding new delivery locations every week, so keep checking if we're not in your area yet. You can always order in the shoppe or give us a call to place an order for pick-up. If you're looking to order a special custom cake for any occasion, you can simply click here.
Important Note:
Our products contain milk, eggs, tree nuts, peanuts, wheat and soybeans. Despite using best practices, we cannot guarantee products will be free from allergens through cross-contamination. If you have a food allergy, please notify the shop directly.
TOP