The Sanderson Sisters Shakes Are Brewing
Try Sarah's Chilling Churro Shake, Winnie's Glorious Cake Batter Shake and Mary's Divine Cookies & Cream Shakes all October during Freeform's 31 Nights of Halloween
Learn More

Churro Ice Cream. Churro Crunchies. Churro Everything!
---
Our all-new Churro Ice Cream & Churro Crunchies have arrived! And we've mixed them into all of your favorite treats for a sweet, cinnamon sugar burst of flavor.
Meet The Churro Lineup
Handmade Fresh in the Shoppe
---
Customize a cake for any occasion—birthdays, holidays, your socks matching.
Get Started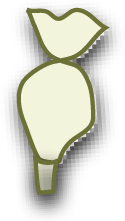 TOP