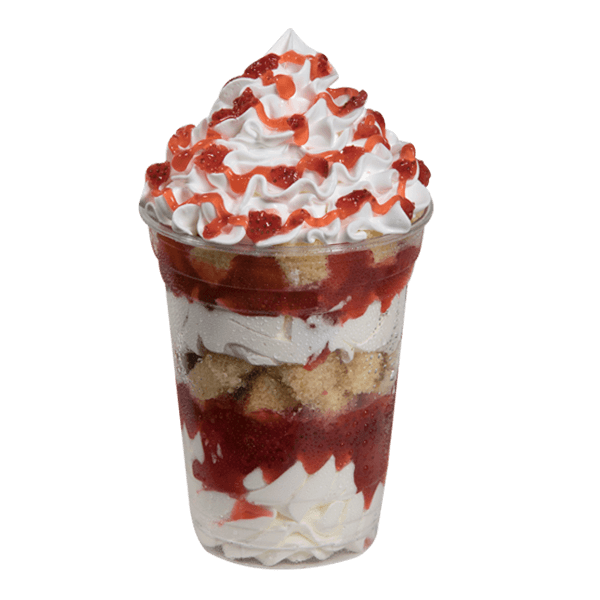 Strawberry Shortcake Sundae Dasher®
Get a perfect Strawberry Shortcake with every spoonful with layers of vanilla, strawberries, pound cake, whipped cream and strawberry drizzle.
Each of Carvel's handmade items starts with The Original Soft ServeTM, created in 1934. Today, our delicious treats and classic ice cream cakes are a staple at birthdays, holiday parties, or any occasion worth celebrating.
---
Dietary Considerations
Most Carvel® products contain milk and may contain eggs, peanuts, tree nuts, soy, or wheat. If you have a Food Allergy to any of these, please check with your doctor before consuming Carvel products.
---
TOP