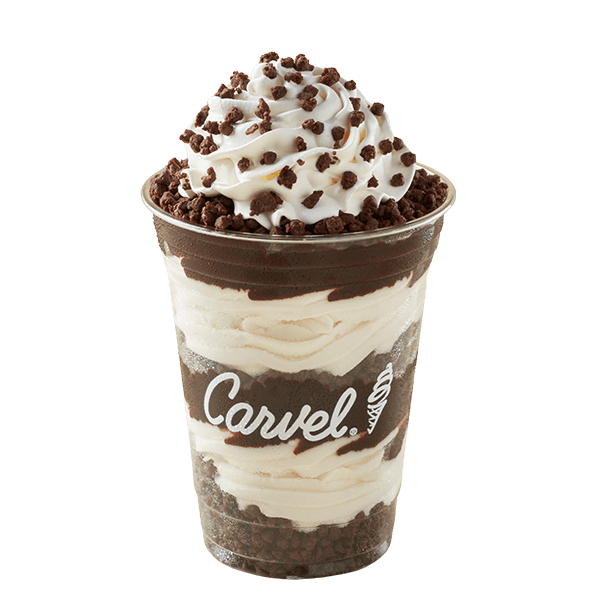 Chocolate Crunchies Sundae Dasher®
Craving a crunchie bliss? You'll melt with the delicious layers of classic vanilla soft serve, Chocolate Crunchies, hot fudge, whipped cream and more Crunchies.
---
Dietary Considerations
Most Carvel® products contain milk and may contain eggs, peanuts, tree nuts, soy, or wheat. If you have a Food Allergy to any of these, please check with your doctor before consuming Carvel products.
---
TOP