Connect With Us
MEDIA INQUIRIES:

Media Gallery
Want a closer look at our treats and shoppes? Download our logo and assets.
Take Me There
Carvel® Celebrates Palm Harbor Grand Re-Opening with Free Jr. Cup or Cone
Shoppe Offering Week of BOGO Deals Leading Up To Grand Re-Opening
March 21, 2018
Atlanta, GA
---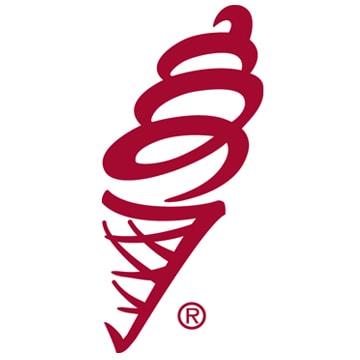 Carvel…America's Freshest Ice Cream® is celebrating the re-opening of its Palm Harbor shoppe. Under its new ownership, the shoppe, located at 33223 US Highway 19 N, will celebrate with seven days of delicious deals.
The Palm Harbor Carvel will be hosting their official grand re-opening event on Saturday, March 24 from 12 p.m. to 5 p.m., where there will be a balloon artist and a guest appearance from Fudgie the Whale®. Guests will be also receive one free junior soft serve cup or cone from 12 p.m. to 5 p.m., limit one per person. Additionally, everyone who attends the grand opening and signs up for the Fudgie Fanatics email club will be entered to win a free small square Carvel ice cream cake. Fifty attendees will be randomly chosen from the email sign ups to win the cake giveaway.
"We're excited to re-open this shoppe and continue offering our great Carvel products to Palm Harbor. As one of the new owners of this shoppe, I also look forward to meeting and building relationships with the community," said franchisee Pranav Vankawala. "Whether you're a newcomer or you grew up with the brand, we look forward to serving you Carvel...America's Freshest Ice Cream." The Palm Harbor shoppe is owned by franchise partners Pranav Vankawala, Prateek Shrestha and Alice Shrestha.
The daily grand re-opening week of deals include:
Saturday, March 17: Buy One Flying Saucer® 6-Pack, Get One for $1.00
Sunday, March 18: Buy One Oreo® Lil Rounders® 6-Pack, Get One for $1.00
Monday, March 19: Buy One Soft Serve Cup or Cone, Get One for $1.00
Tuesday, March 20: Buy One Shake, Get One for $1.00
Wednesday, March 21: Buy One Classic Soft Serve Sundae, Get One FREE
Thursday, March 22: Buy One Carvelanche, Get One for $1.00
Friday, March 23: Buy One Sundae Dasher®, Get One for $1.00
Saturday, March 24: Buy One Novelty Pack, Get One for FREE (while supplies last)
The Palm Harbor location features the new Carvel shoppe design, which the brand unveiled in 2014 to commemorate its 80th anniversary. Updates in the shoppe include new dipping cabinets and a toppings bar. Guests will also notice digital menu boards and an inviting atmosphere with an updated look, wood-finished floors, vibrant colors and new brand imagery, including a revamped logo.
Founded in 1934, Carvel is the first retail ice cream franchise in the country. Carvel is most notably recognized for its signature ice cream cakes, Fudgie the Whale® character, fresh ice cream treats and other handcrafted novelties made in neighborhood shoppes. The company currently has more than 260 shoppes throughout New York, New Jersey, Connecticut, and Florida. Carvel plans to continue growing its presence with a focus on Florida through expansion in Orlando, Tampa-St. Petersburg and Miami markets.
The Palm Harbor Carvel is open every day from 11 a.m. to 10 p.m. For more information, please call (727) 787-2278 or visit www.carvel.com.
---
About Carvel Ice Cream
The United States' first retail ice cream franchise, Carvel® Ice Cream has become one of the best-loved and most recognized names in its industry. The company is a leading provider of premium soft ice cream and hand dipped ice cream products, as well as uniquely shaped ice cream cakes, including its signature Fudgie the Whale® and Cookie Puss® cakes. Atlanta-based Carvel currently has more than 400 franchised and food service locations. Visit
www.carvel.com
for more information, follow us on Twitter
@CarvelIceCream
and
Instagram
or become a fan on
Facebook
.
TOP