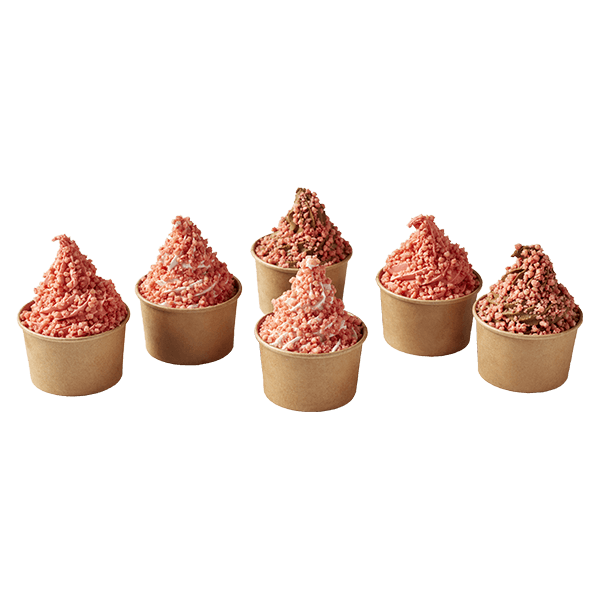 We spell love C-R-U-N-C-H-I-E-S
For the "I'd rather have food than flowers" valentine, there's our Valentine's Novelty Cups. Six individual cups filled with signature soft serve and topped with strawberry crunchies.
---
Dietary Considerations
Most Carvel® products contain milk and may contain eggs, peanuts, tree nuts, soy, or wheat. If you have a Food Allergy to any of these, please check with your doctor before consuming Carvel products.
---
TOP