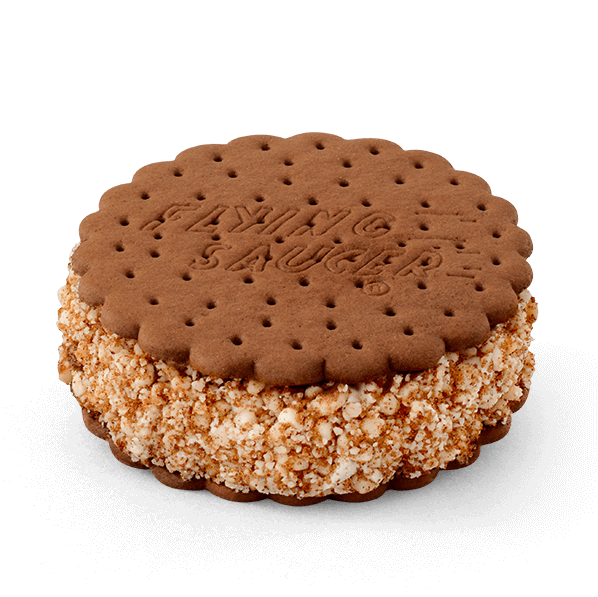 Cinnabon® Flying Saucer®
Out-of-this-world Cinnabon® flavor
Cinnabon® soft serve sandwiched between two Flying Saucer® chocolate wafers and rolled in Cinnabon® Crunchies​.
Each of Carvel's handmade items starts with The Original Soft ServeTM, created in 1934. Today, our delicious treats and classic ice cream cakes are a staple at birthdays, holiday parties, or any occasion worth celebrating.
---
Dietary Considerations
Most Carvel® products contain milk and may contain eggs, peanuts, tree nuts, soy, or wheat. If you have a Food Allergy to any of these, please check with your doctor before consuming Carvel products.
---
TOP