85¢ Junior Cone Day
Celebrate Carvel's birthday with 85¢ Junior soft ice cream cones on Thursday, May 2nd
Find your shoppe
Carvel Knows How to Celebrate
For Carvel's birthday, the gift is all yours. Come by your local participating Carvel any time on Thursday, May 2nd and get an 85¢ junior soft ice cream cone or cup. Look forward to enjoying classic vanilla, chocolate, or the brand new Cold Brew Coffee ice cream. Only one per person, but bring as many people as you want.
85 Years Young
The beginning of soft-serve ice cream
---
Tom Carvel, Carvel's founder, would be proud. It's been 85 years since he invented soft serve ice cream and his goal of making customers smile is still going strong! 2019 marks our 85th birthday, but we see no reason to slow down, or stop celebrating because ice cream never goes out of style.
Get the Scoop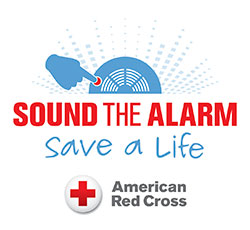 Giving back with the Red Cross
Thank you! You've helped Carvel and the Red Cross save lives for the last 7 years. This year, we're helping to promote fire alarm safety with the "Sound the Alarm. Save a Life." campaign.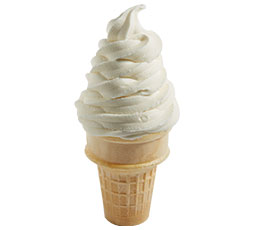 Vanilla? Chocolate? Cold Brew Coffee? What'll it be on 85¢ Junior Cone Day?
Find your shoppe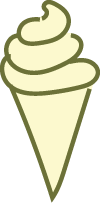 Frequently Asked Questions
Why 85¢ Junior cone day?
This year is Carvel's 85th birthday. Don't worry, we aren't expecting a gift. In fact, we wanted to do something to thank everyone for 85 years of celebrations.
What time does 85¢ cone day end?
The party doesn't stop until we turn the lights off and go home at the end of the day. Until then, everyone gets an 85¢ cone!
What flavors are available for 85¢ cone day?
It all depends on your location, but most shoppes will be serving our classic vanilla, chocolate, and our brand new flavor of Cold Brew Coffee. Yum.
Will there be a dairy free option for 85¢ cone day?
Unfortunately, no. We're working to offer dairy free options real soon.
TOP